Specialists in rubber and polyurethane rollers
Rubber Engineering Africa (Pty) Ltd is a leading provider of rubber and polyurethane rollers with a passion for superior quality and performance.
Our extensive product portfolio includes solutions for a broad range of industries, including printing, packaging, aluminium and steel processing. We also have solutions for labelling, textiles, paper and tissue machines, tannery, board/timber, and other related industries.
We have a proud association with leading companies including Arcelor Mittal, Afripak Constantia Group, Uniprint Group, Nampak Group, PG Bison Group, Sappi Group, Mondi Group, Safal Steel, and many others.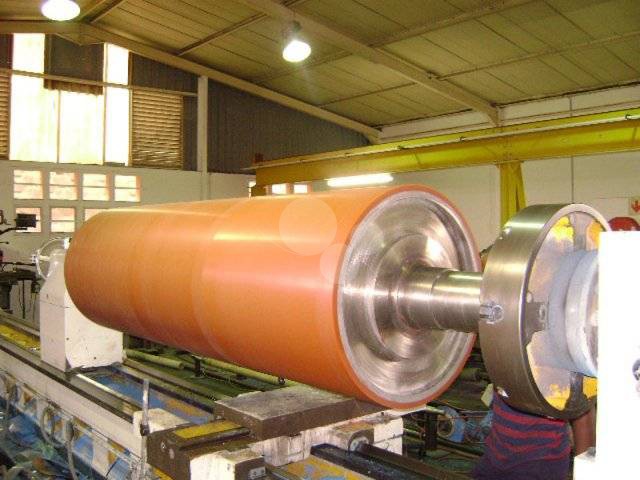 The company was founded by owner and Managing Director Nandha Moodley, who is one of the most experienced pioneers in the South African Rubber and Polyurethane Roller industry and has been active for 39 years. 
The the company owes a great deal of its success to experienced and dedicated staff and a strong management team.
Quality control is one of the most important aspects of our business and we always ensure that every job is thoroughly checked by our operators and quality controllers.
Based in Durban, South Africa, the company has undergone several international mergers. We have expanded the operational capabilities of the company through the introduction of international expertise and methodologies to our factory.
To see the growth of Rubber Engineering Africa (PTY) Ltd. from strength to strength by adding value through guaranteed quality workmanship.
To maintain service & quality of the highest integrity, excellence in roll covering and maintain a friendly working relationship with all our customers.
Quality
Customer Satisfaction
Integrity
Professionalism.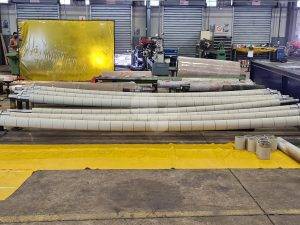 Bowed Rollers are a specialist product which are ideal for processes requiring material stretching or wrinkle prevention. 
Our expert engineers can custom-build a solution to any specification you may require.
Contact Us Today for your precision roller requirements